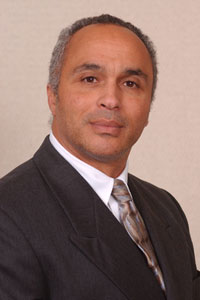 Ferris State University founder and curator of the Jim Crow Museum, Dr. David Pilgrim presents "Bulldog Beginnings" TODAY from 6 to 7 p.m. located in Williams Auditorium.
Bulldog Beginnings will consist of a 60 minute presentation that explores stereotypical imagery of Africans and their American descendents.
A question and answer session will follow the lecture.
Some may consider the material used in this presentation as offensive and may not be suitable for younger audiences.
For more information contact Elvira Rajala at (231) 591-2140.